Sep 26 2023
The 3rd International Colloquium of Mexican and Japanese Studies "Global Challenges and Divided Societies"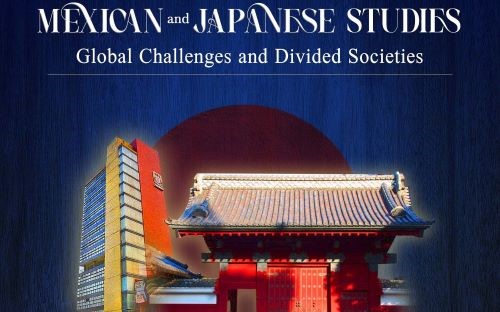 ---
The Third International Colloquium of Mexican and Japanese Studies, "Global Challenges and Divided Societies," will be runnning in a hybrid format at Komaba Campus, the University of Tokyo, for three days (from the 26th of September). We will have twenty-six reports in the multidisciplinary nine panels.
===============
Date September 26 to 28, 2023
Venue Hybrid format
– On-site event
September 26 & 27 Collaboration Room 1, 4th Floor, 18th Building, Komaba Campus
September 28 Collaboration Room 4, 4th Floor, 18th Building, Komaba Campus
– Virtual platform
via the URL link you'll recieve after the following registration
Registration (deadline: 9/24)
Please register in advance from the link below.
https://forms.gle/ofEw1dNFz8X7EU3n9
*No registration fee is needed.
Language
English
- Program -
September 26, Tuesday
Panels >> Linguistics and Literature / Seismology / Human Rights and Political Issues
September 27, Wednesday
Panels >> Robotics and Industrial Innovation / Environment and Green Economy / Migration
September 28, Thursday
Panels >> Astronomy / New Global Challenges / Climate Change
Program details -> https://www.gsi.c.u-tokyo.ac.jp/en/research/lainac/research/conference/3rdmxjp/